There is nothing more frustrating than waiting days or weeks for a response from a supplier's technical support. At MicroPilot, superior technical support has always been a priority. MicroPilot is committed to ensuring our technical support team has the people and equipment needed to answer your questions quickly and accurately.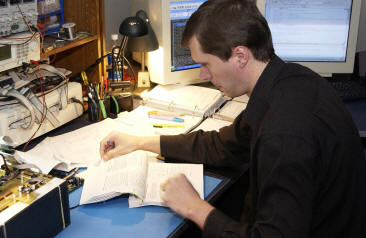 MicroPilot consistently provides Industry leading Technical Support so we're there for during your integration and once it's complete.
Typically same day response on Email and Phone Technical Support keeps your team moving.
Technical Support Management Tools track your request from start to resolution to ensure that your questions and issues are addressed quickly and accurately.
MicroPilot's technical Support Web Site provides a wealth of information to help you with your integration efforts.
Common questions, Technical notes, Known Problems, Release notes, Historical Software versions are all available online.