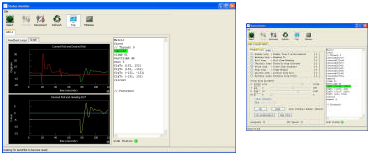 Status Monitor tells you exactly what your autopilot is doing so you know how to fine tune your gains.
In-flight gain adjustments allow you to tune your airframe quickly.
Graphs tailored to selected control configuration provide you with feedback loop inputs/outputs as well as P, I, D, and feed forward contributions so you can visualize the control system.
Simulation mode allows you understand the autopilot operation on the ground before you flight test.
Real Time feedback loop configuration display shows you which loops to tune.