Articles | FAQs | Manuals | White Papers | Infographics
Readings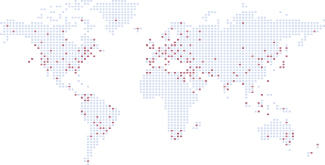 Articles
A variety of articles covering topics relevant to the UAV design and manufacturing process. Design topics include fixed-wing UAV design, as well as, requirements-based UAV design process. Other articles provide explanation of ITAR export control laws, understanding stability derivatives, and tips for isolating UAV components from vibration. Learn more...
FAQs
From our single-use autopilot (MP2x28xp) all the way up to our powerful VTOL autopilot (MP2128HELI), MicroPilot provides a seamless upgrade path. No other autopilot manufacturer offers such adaptable technology or such a wide range of autopilot options at quantity pricing. Once you have learned how to work with one of our autopilots, you're equipped to use them all. This makes MicroPilot the single-vendor solution for all your autopilot hardware, software, and accessory needs. It also positions you to grow and adapt at a fraction of the cost so that your newly developed UAVs can get in the air faster with better autopilot control. Learn more...
Manuals
Included with MicroPilot's autopilot packages is the HORIZONmp ground control software. It offers a user-friendly, point-and-click interface for mission planning, parameter adjustment, flight monitoring, and mission simulation. Learn more...
White Papers
For versatility, MicroPilot has developed a full complement of autopilot accessories, including a Compass Module, Analog-to-Digital Converter Module, Ultrasonic Altitude Sensor, Configuration Wizard, and the XTENDERmp Software Developer's Kit. MicroPilot also offers extensive technical support and training programs, both off site and at the MicroPilot test facility. Learn more...
Infographics
Learn more about UAV and aerospace engineering through our collection of infographics. Learn more...