Products > Integrated Autopilots
MP2128 LRC2 MP2128 HELI-LRC2
Providing the best MicroPilot 2128
series products in one convenient
autopilot package.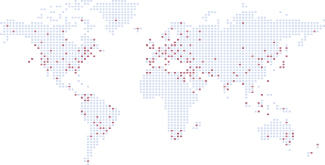 ADVANCED MINIATURE UAV AUTOPILOTS

As world leaders in miniature UAV autopilots, MicroPilot continually develops dynamic new systems to serve RPAS, MAV, UAS, UAV, drone, and certain unmanned vehicles. The MP2x28 and MP2128 are the autopilots of choice for UAV operators who need a reliable, integrated system that performs in a variety of scenarios. Equipped with full airside and groundside UAV system components, the MP2128LRC2 is MicroPilot's premium UAV autopilot package. This long-range communication (LRC) autopilot provides an integrated, redundant, long-range data communication link. With this feature, operators benefit from greater distance and flexibility.
The LRC ground unit uses standard, off-the-shelf radio modems with three popular frequency band choices (see below), as well as versions for either fixed-wing or helicopter. This product adds RC control information to the existing GCS datalink and a second redundant datalink, which reduces possible failure modes. In addition, LRC units provide automatic emergency override. The LRC is lightweight, yet enclosed in a rugged aluminum housing that protects its sensitive electronics. What's more, these electronics are convenient to install on a variety of airframes.
MP2128LRC2 Enclosed Fixed-Wing UAV Autopilot (2.4 GHz)
Equipped with full airside and groundside UAV system components, MicroPilot's LRC enclosed autopilots are lightweight, yet protected with a rugged aluminum enclosure. This autopilot is for fixed-wing vehicles and comes with a 2.4 GHz frequency radio modem to fulfill the requirements of your area of flight.
•
1-watt data radio modem
•
Manual pilot options at ranges greater than 10 km
•
Secondary external modem optional
•
Rugged aluminum enclosure
Product Tour | Brochure | More Information
---
MP2128LRC2 Enclosed Fixed-Wing UAV Autopilot (900 MHz)
Equipped with full airside and groundside UAV system components, MicroPilot's LRC enclosed autopilots are lightweight, yet protected with a rugged aluminum enclosure. This autopilot is for fixed-wing vehicles and comes with a 900 MHz frequency radio modem to fulfill the requirements of your area of flight.
•
1-watt data radio modem
•
Manual pilot options at ranges greater than 10 km
•
Secondary external modem optional
•
Rugged aluminum enclosure
Product Tour | Brochure | More Information
---
MP2128HELI-LRC2 Enclosed Helicopter UAV Autopilot (2.4 GHz)
Equipped with full airside and groundside UAV system components, MicroPilot's LRC enclosed autopilots are lightweight, yet protected with a rugged aluminum enclosure. This autopilot is for helicopters and comes with a 2.4 GHz frequency radio modem to fulfill the requirements of your area of flight.
•
1-watt data radio modem
•
Manual pilot options at ranges greater than 10 km
•
Secondary external modem optional
•
Rugged aluminum enclosure
Product Tour | Brochure | More Information
---
MP2128HELI-LRC2 Enclosed Helicopter UAV Autopilot (900 MHz)
Equipped with full airside and groundside UAV system components, MicroPilot's LRC enclosed autopilots are lightweight, yet protected with a rugged aluminum enclosure. This autopilot is for helicopters and comes with a 900 MHz frequency radio modem to fulfill the requirements of your area of flight.
•
1-watt data radio modem
•
Manual pilot options at ranges greater than 10 km
•
Secondary external modem optional
•
Rugged aluminum enclosure
Product Tour | Brochure | More Information