Products > XTENDERmp | XTENDERvalidate
XTENDERvalidate
Build quality systems that meet
high-level expectations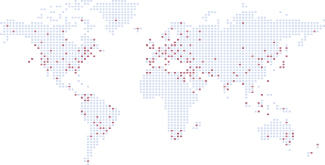 Product Tour | Brochure | More Information
Develop high-level requirements and easily decompose them into appropriate lower level requirements with XTENDERvalidate, the world's first available design life-cycle tool for UAVs.

Systematically link flight, user, and simulator testing validation data to requirements. Likewise, link requirements to autopilot options and GCS settings. Additionally, XTENDERvalidate incorporates a failure analysis tool that helps identify subsystem failure modes and links them to requirements.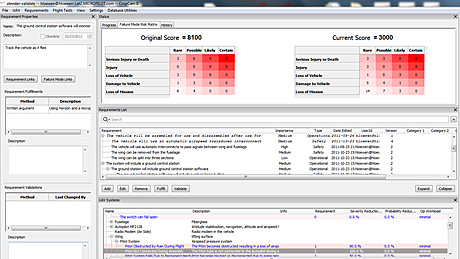 With XTENDERvalidate, clearly satisfy requirements via autopilot options, ground control station options, UAV design, and more. Auto-generate electronic test cards, complete with descriptions for each test, indicators for severity, and schedule dates.

Automate documentation for each requirement and its implementation, with this design life-cycle tool. XTENDERvalidate offers a flexible means of satisfying requirements and provides progress and fulfillment reporting.
Features:
Freeze and roll back requirements and implementation capability
Requirement linking to autopilot options and GCS settings
System and subsystem decomposition tool
Share requirement subsets among multiple UAVs capability
Integrated failure modes analysis and mitigation tool
Auto-generated electronic test cards from requirements
Validation data linking to requirements
Requirements and implementation change history
Progress tracking for satisfying and validating requirements