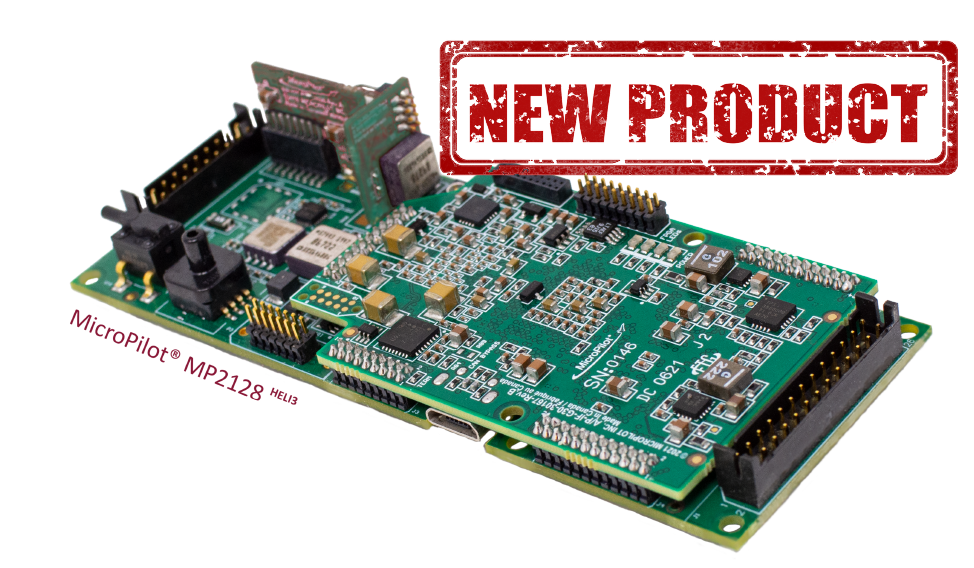 MicroPilot's 3rd generation autopilot has improved processing power as well as increased safety and reliability. To achieve these goals, MicroPilot has incorporated a faster microprocessor that is also designed for safety critical applications.
MicroPilot's MP2128HELI3 is the first autopilot to use the 3rdgeneration processor and software. The form factor, connectors, and I/O ports will remain the same as MicroPilot's 2nd generation autopilots. This preserves compatibility and our customers' investment into the platform.
Safety-critical microprocessor
Improved I/O
Improved sensors
ARINC 653 partitioned RTOS
Software and form-factor compatible with 2nd generation autopilot
With an ARINC 653 partitioned RTOS certifiable up to DO-178C DAL A, the MP2128HELI3 autopilot is ready to meet the UAV industry's safety requirements.